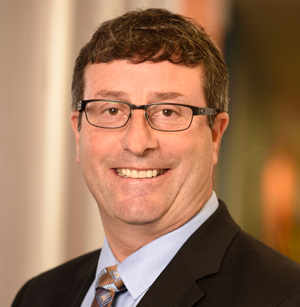 Banner|Aetna Expands into Pima County
New Health Plan's Revolutionary Model Offered Statewide
Banner|Aetna, the Arizona joint venture owned by Banner Health and Aetna, announced their expansion into Pima County. The companies will now offer their signature performance network in Tucson, which includes Banner – University Medical Centers Tucson and South (BUMCT and BUMCS), Banner – University Medical Group, Tucson Medical Center (TMC), TMCOne, Arizona Community Physicians and El Rio Health. The addition of these physician groups is a significant expansion to Banner|Aetna's existing provider network.
"Banner|Aetna has been changing the landscape of health care in the Phoenix market, and we are excited to now offer our high quality, personalized care in Southern Arizona," said Tom Grote, CEO of Banner|Aetna.
The unique joint venture between Banner Health and Aetna joins medical professionals with the data and technology needed to provide patients with quality, personalized care. Some of the offerings Banner|Aetna will now provide in Tucson include:
Up to seven percent savings through Banner|Aetna performance network plans compared to fully insured Aetna broad network plans.
The Banner|Aetna performance network is the first and only network to offer BUMCT and TMC medical providers together.
Banner|Aetna will offer both performance and broad PPO network options in Tucson and surrounding communities.
Banner|Aetna will extend the discounted Apple watch program associated with small employer self-funded Banner|Aetna Funding Advantage products.
"Essentially, Banner|Aetna aims to put members back in the driver's seat, with a care team of physicians and specialists there to support them every step of the way," said Grote. "This is an important time for Banner|Aetna as we continue to make significant strides to serve our members across the state and Pima County."
Learn more about Banner|Aetna and how it's changing the face of health care at https://www.banneraetna.com.
About Banner|Aetna
BannerIAetna is a  health plan company focusing on better patient outcomes at a lower cost, all while improving the overall member experience for employers and consumers in Arizona. The collaboration combines Banner Health's high quality, local providers and delivery systems with Aetna's health plan experience, care management and health information technology. For more information about Banner|Aetna, visit https://www.banneraetna.com/.
Banner|Aetna is the brand name used for products and services provided by Banner Health and Aetna Health Insurance Company and Banner Health and Aetna Health Plan Inc. (Banner|Aetna). Health benefit and insurance plans are offered, underwritten and/or administered by Banner Health and Aetna Health Insurance Company and Banner Health and Aetna Health Plan Inc. Each insurer has sole financial responsibility for its own products. Banner Health and Aetna Health Insurance Company and Banner Health and Aetna Health Plan Inc. are affiliates of Banner Health and of Aetna Life Insurance Company and its affiliates (Aetna). Aetna and Banner Health provide certain management services to Banner|Aetna.
Aetna Funding Advantage is a trademark of Aetna Inc. and licensed to Banner|Aetna.
This material is for information only. Health benefits and health insurance plans contain exclusions and limitations. Providers are independent contractors and are not agents of Banner|Aetna. Provider participation may change without notice. Banner|Aetna does not provide care or guarantee access to health care services. Information is believed to be accurate as of the production date; however, it is subject to change.