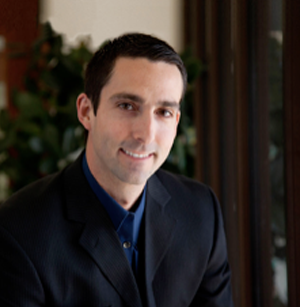 Fennemore Craig, a leading Mountain West business law firm, announced the promotion of Daniel Arana, to Director. Arana, who joined the practice in 2010, is based in Nogales, along with Fennemore Craig directors Kimberly Arana and Hector Arana.
"It is an honor to welcome Daniel as a director of the firm," said Steve Good, chair of Fennemore Craig's management committee. "His promotion is a result of hard work and excellent client service. We look forward to continuing to work with him to exceed our clients' expectations."
Arana practices in the areas of international corporate and tax law, agribusiness, and mergers and acquisitions. He represents entities and individuals with business dealings in both the United States and Mexico. Arana enjoys the relationships he develops with his clients and the continued partnerships to ensure clients' needs are met.
Arana received a Bachelor's degree in Accounting from the University of Arizona's Eller College of Management and his Juris Doctor from the University's James E. Rogers College of Law.
About Fennemore Craig
Fennemore Craig is a full service law firm with offices in Nogales, Phoenix, Tucson, Denver, Las Vegas and Reno. For more information, visit www.fennemorecraig.com.