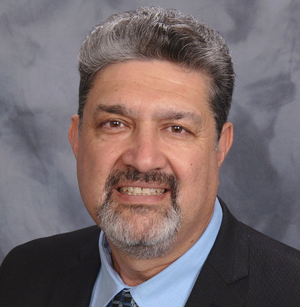 Ernie Gomez Named Psomas Principal
Psomas is pleased to announce the appointment of Ernie Gomez as Principal of the Firm.
As Tucson Survey team leader, Ernie has 39 years of survey experience throughout the state of Arizona. With Psomas for 29 years, he is responsible for overseeing and directing staff on all aspects of surveying projects, from establishing project survey requirements and procedures, to working with clients and governmental agencies to meet submittal requirements and project schedules. His expertise includes R/W surveys, ALTA- boundary surveys, subdivision plats, design, utility and topographic surveys, construction surveying, and legal descriptions.
For the last 5 years Ernie has served on the Board of the Arizona Professional Land Surveyors Association.
About Psomas
Dedicated to balancing the natural and built environment, Psomas provides sustainably engineered solutions to public and private clients across the Western United States. As a full-service consulting engineering, environmental, construction management, and survey firm, Psomas helps clients create value and deliver complex projects. Psomas' staff of more than 500 employees provides services in the transportation, water, site development, and energy markets from offices throughout California, in Arizona, and Utah. www.Psomas.com