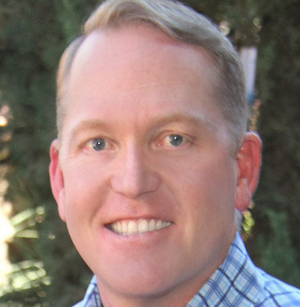 Matt James comes home to Long Realty's Foothills office 
It's a happy homecoming as Realtor® Matt James rejoins Long Realty's Foothills office. James was with the office from 2006 to 2015 and, after a brief sojourn with another company, he's come back to his Long Realty roots.
A third-generation native Tucsonan, James' great-grandparents settled in the Old Pueblo in the 1920s—about the time Roy H. Long was starting his real estate company.
Sporting a bachelor's degree from Northern Arizona University, James relocated to Southern California in 1994 and had great success in the restaurant industry before making the transition, in 2002, to real estate. As James tells it, "My San Diego Realtor® said 'you might be good at this' and hired me." And so it began…
It was a good call—in 2006 James sold over $14 million in real estate, including a house in the South County area of San Diego for a record $4.2 million. But home kept calling, pulling James back to Tucson and to his start at Long Realty.
"My specialty is diversity," James says. "From low-priced short sales to higher priced luxury listings, I've done it all." He was a founding member of "Long Realty's Short Sale Advisory Committee" during the housing crisis. In today's more stable real estate market, James has become one of Tucson's top listing agents. His diversity has proven valuable, as James recently surpassed $60 million in Tucson area real estate sales. "I love connecting with people and understanding their core wants and needs," he says. "I cherish being their trusted advisor."
Joining—and, now, coming back to—the Long Realty team was an easy decision for James. "I knew good people who worked for a company they loved," he says. "It was a great fit for me, and I'm very excited to be back."
The feeling is mutual. "Matt brings high energy, high standards, and deep experience to every transaction," says Laura Mance, manager of the Foothills office. "And he knows Tucson. He's been a tremendous asset to our team, and we're delighted to have him back." Measured by sales volume, Long Realty's Foothills office is the top residential real estate office in Tucson.
Community service is a central value for James. As a member of the 2012-2015 Fiesta Bowl Committees, he's been part of a distinguished team of community leaders working with sponsors, volunteers, staff, and the bowl's board of directors to support Arizona's premier collegiate bowl game. Not one to waste time, James also invests in real estate, volunteers as a Little League coach and supports the Tucson Boys and Girls Clubs.
For more information, contact Matt James by email at mjames@LongRealty.com, visit him online at mjames.longrealty.com, or give him a call at (520)248-7648.
# # #
About Long Companies 
Long Companies is comprised of Long Realty Company, Long Mortgage Company, Long Title Agency and Long
Insurance Group – all working together to create a full range of real estate services and products. Based in
Tucson, Long Realty Company, a Berkshire Hathaway affiliate and wholly owned subsidiary of HomeServices of America, Inc., is the leading real estate brokerage company operating in southern Arizona. It offers an unparalleled level of award winning residential and commercial real estate services through a network of more than 1,200 licensed real estate associates in more than 36 offices, including 21 affiliate realty and property management companies that are independently owned and operated throughout Arizona and into Mexico. Long Realty Company, a part of HomeServices of America, a Berkshire Hathaway affiliate, has been helping generations of Arizonans achieve their dreams of home ownership since 1926. For more information, visit www.LongRealty.com. The latest releases and announcements for Long Companies can be found at www.LongRealtyBlog.com.
###