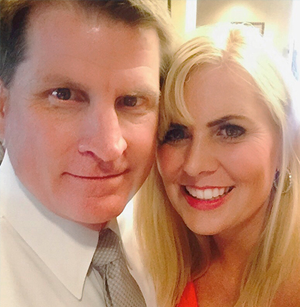 Casteel Little Real Estate Group
Local Entrepreneurs Open Casteel Little Real Estate Group
Tucson-based entrepreneur, Raena Casteel, has entered the real estate market, leading the Casteel Little Real Estate Group in partnership with Danny Little. The team recently launched a new website to serve both homebuyers and sellers. The site builds on the duo's desire to act as a true real estate solution in Tucson and Arizona by providing visitors with a superior search function to take the hassle and stress out of the home buying process.
As members of the National Association of REALTORS®, Casteel and Little are committed to maintaining top-notch qualifications and up-to-date market knowledge so as to fulfill their client's real estate needs. In order to serve Tucsonans looking for their first home or a fixer-upper, along with those who are planning to sell or seeking an investment property, Casteel and Little have teamed up for a partnership through real estate broker Tierra Antigua to serve multiple client types.
Casteel has a long history of success in entrepreneurial endeavors. She is the founder of La Paloma Academy, and serves as the charter holder of seven charter schools throughout Arizona. With multiple years of experience in the financial sector of education, she has the knowledge and ability to thrive in the real estate industry. By launching the Casteel Little Real Estate Group website focused solely on real estate, she aims to present a tool the community can use to educate themselves on the procedures of buying and selling.
"I am thrilled to launch my new venture," said Casteel. "It is an all-inclusive resource for buyers, sellers, and investors—anyone seeking an agent for a variety of real estate needs. Not only will potential clients see mine and my partner's work as an agent, they will also learn about our problem-solving approach and ability to help fulfill their specific or individual needs."
Like Casteel, Little has a lengthy professional career dedicated to serving the community. He has a history for success in his business endeavors, most notably recognized for his work creating jobs and touching thousands of lives through rescue missions. His love for people, hard work, and communication skills gives him the unique aptitude to advance in the real estate market.
The Casteel Little Real Estate Group website includes local listings and tools for sellers, buyers, and investors. The site also features monthly blogs in order to provide quality, real estate and home-owning advice. Additionally, the site will debut a search function in September designed to include pertinent information without sending the user to an external third-party site, making the search process stress-free and convenient for the visitor.
A reflection of Casteel and Little's entrepreneurial spirit, www.CasteelLittle.com aims to give the Tucson community a superior, real estate solution.
About Casteel Little Real Estate Group:
Casteel Little Real Estate Group is a knockout team of real estate professionals with business and entrepreneur backgrounds amplifying their ability to act as a liaison between home buyers, investors, and sellers in the area. Specializing in complex deals, Casteel Little combines creative thinking and problem-solving to provide an innovative, full-service experience for all clients. Whether client's are selling their home or searching for their first home, dream home, or want to acquire an income property, the team's commitment to surpassing Tucson's real estate goals and valuing client thoughts and concerns throughout the process sets Casteel Little apart from the sea of real estate agents.