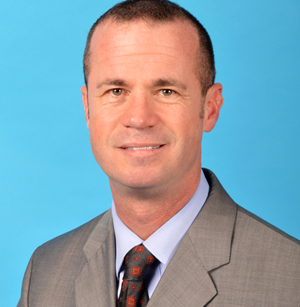 Arizona Repertory Singers Announces Dr. Elliot Jones as new Music Director
Choral ensemble Arizona Repertory Singers has named a new Music Director, Dr. Elliot Jones. The 2016-17 season will be the first under his leadership.
Dr. Jones will conduct the 48-member choral group after a successful 2015-16 Season with interim director Thomas Lerew.
"I am thrilled the ARS Singers placed their trust in me," Jones said. "They share my vision that the power of choral music is not only beautiful, but also profoundly moving, and potentially life changing."
Dr. Jones comes to ARS with a strong background in choral music as well as interests in musical comedy, jazz, and voice coaching.
Dr. Jones will continue ARS's commitment to the canon of choral music, but says his strong love of new composition will also be featured. "ARS has an excellent tradition of performing the best choral music from history. I'm also excited to incorporate truly new music, written in the past five or ten years, some of which has never been heard in Tucson," Jones added.
Four out of the eighteen pieces at ARS' December concert series at the Benedictine Monastery will be new compositions. "I'm tilting the balance a little more toward new music than what ARS has done before and they are in agreement," says Jones.
Dr. Jones anticipates exciting new community appearances for the group. Jones adds, "ARS contributes so much to the cultural fabric of our beautiful city of Tucson."
ARS is holding auditions this August for both women and men's voices for the 2016-17 season. Please visit the website for more information www.arsingers.org or email our Music Director, Dr. Elliot Jones at ejchiaroscuro@gmail.com.
Dr. Jones received his Doctor of Musical Arts degree in choral conducting from the University of Arizona and also holds degrees from New York University and Indiana University. He has served on the music faculty at Culver-Stockton College in Missouri, West Chester University in Pennsylvania, and Wesley College in Delaware.
Dr. Jones directed community choirs in Delaware for ten years and has twice led performances at the National Cathedral in Washington, DC. Active as a clinician, guest conductor, voice coach, and collaborative pianist, Dr. Jones has held regional leadership positions in the American Choral Directors Association (ACDA) and reviews new books on choral music for the ACDA Choral Journal.
In addition to ARS, Dr. Jones recently accepted a position as Music Director of the Episcopal Church of the Apostles in Oro Valley and plays every Thursday night at the Dusty Monk Pub in downtown Tucson.
For more information, please visit www.arsingers.org or www.facebook.com/arsingers
Arizona Repertory Singers is an acclaimed 48-voice choral group known for its extensive and varied repertoire. ARS has performed at more than 70 venues in Southern Arizona since its founding in 1984. For more information, go to www.arsingers.org.