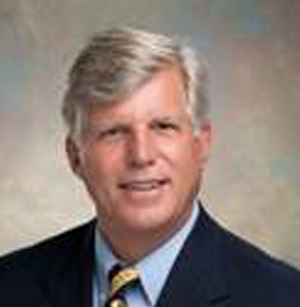 J.B. Shockey Joins Tucson Metro Chamber Board of Directors 
The Tucson Metro Chamber board of directors has elected J.B. Shockey, chief operating officer for Crest Insurance Group, LLC to its board of directors. Crest Insurance has been a major supporter of the Tucson Metro Chamber for more than 16 years and was a key partner in the Chamber's First Impressions Project.
"The Tucson Metro Chamber Nominating Committee has made an excellent choice is recommending J.B. Shockey to serve in a leadership position on the Board of Directors. J.B. has a strong professional background and has impressive credentials as a civic leader as well," said Robert D. Ramirez, Tucson Metro Chamber chairman of the board.
Shockey has more than 35 years of property/casualty insurance experience and is heavily involved in strategic planning to continue the strong growth of Crest Insurance.
He is a graduate of the University of Arizona with a bachelor of science in business administration. Shockey also attended graduate school at Illinois State University and has achieved the CPCU (Chartered Property Casualty Underwriter) and CIC (Certified Insurance Counselor) designations.
"The Chamber and the entire community will benefit from J.B. Shockey's leadership on the Tucson Metro Chamber Board of Directors. He will continue a long history of involvement and support from Crest Insurance Group," said Tucson Metro Chamber President and CEO Mike Varney.
About The Tucson Metro Chamber The mission of the Tucson Metro Chamber is to lead and advocate for a successful community. The Chamber is an investor-based business advocacy and economic expansion organization that represents more than 1,500 businesses, employing more than 160,000 employees in the greater Tucson area.