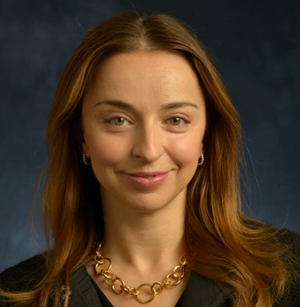 Local banker Irena Milanovic joined Wells Fargo Middle Market Commercial Banking as a relationship manager. As you may know, Middle Market Banking Group serves public and privately held middle-market companies across all industries with revenues of $20 million or more. That covers a ton of businesses and industries across Arizona.
Irena comes to Wells Fargo with more than ten years' of local banking experience. In her new role, Irena manages a portfolio of local middle market client relationships where she is responsible for the retention, growth and deepening of those relationships. In addition, Irena will also focus on effectively driving collaboration and promoting innovation to better serve commercial clients across the Arizona market. Most recently, Irena was a commercial banker for JP Morgan Chase in the Phoenix market.
Irena graduated from Arizona State University with honors, earning a Bachelor of Science degree in Finance and is fluent in three languages (English, German and Bosnian)!