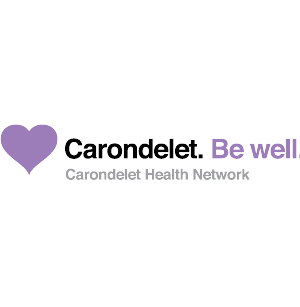 Tucson's Carondelet St. Mary's Hospital Wins Three Honors for Stroke and Heart Care
Carondelet St. Mary's Hospital, Southern Arizona's longest continuously operating hospital, has been awarded two awards from the American Heart Association (AHA) for excellence in heart failure and stroke care, as well as a special "Honor Roll Elite" designation for measures that ensure stroke patients arriving at St. Mary's quickly receive the FDA-approved "clot-busting" treatment for ischemic stroke.
The Get With The Guidelines® Heart Failure Gold Quality Achievement Award and Stroke Gold Plus Quality Achievement Award both recognize Carondelet St. Mary's for treatment that meets nationally accepted, evidence-based standards and recommendations. To qualify for the Target: Stroke Honor Roll Elite Plus designation, St. Mary's adhered to measures that reduce the time between a stoke patient's arrival and treatment with tPA, the "gold standard" of stroke care, which works by dissolving blood clots and improving flow to the blood-deprived area of the brain.
"When treating heart failure and stroke, it's vital that we work fast, but it's equally vital that we work smart," said Carondelet St. Mary's president and CEO Amy Beiter, MD. "The quality measures we've adopted with the help of the American Heart Association's expertise ensure that we're building on the most current, evidence-based guidelines for stabilizing patients, saving lives and speeding recovery, and we're very proud that AHA has recognized the hard work of our doctors, nurses and staff with these awards."
AHA reports that each year in the U.S., 5.7 million adults suffer from heart failure and nearly 800,000 people suffer a new or recurrent stroke. Launched in 2001, the AHA's Get With The Guidelines® initiative provides hospitals with the latest research-based guidelines for emergency treatment and hastening recovery. Carondelet St. Mary's will be honored at the AHA's annual Quality Achievement Awards Ceremonies and included in the 2016 U.S. News and World Report Best Hospitals Edition as an award winner.
About Carondelet St. Mary's
Founded in 1880, Carondelet St. Mary's is the longest continuing operating hospital in Southern Arizona, today recognized as a destination hospital for the most modern, minimally invasive heart and vascular surgery, advanced stroke care, personalized cancer treatment and life-saving emergency care. Home of the Carondelet Heart & Vascular Institute and The Breast Center, St. Mary's Hospital, the hospital also provides advanced care in cardiology, orthopedics, diabetes, wound care and physical rehabilitation, offering every patient personal attention by compassionate caregivers and the finest team of physicians and surgeons available in the region.