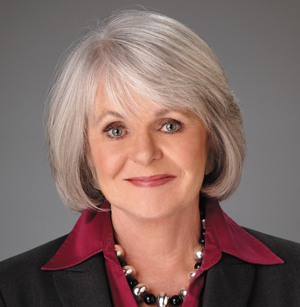 Kate Maguire Jensen 
Ronald McDonald House Charities Announces New CEO 
Ronald McDonald House Charities of Southern Arizona (RMHCSA) announced today that Kate Maguire Jensen assumes the position of President and CEO of the nonprofit organization. Jensen succeeds former President and CEO Diana Sheldon.
Jensen holds a master's degree in public health from the University of Arizona, with an emphasis on health administration and policy, and has worked in marketing, communications and health care administration for over 25 years. She has served as director of business development at Carondelet St. Mary's Hospital since 2013, where she was responsible for enhancing the hospital's reputation, increasing volume for key services and creating programs to increase patient satisfaction, among other roles.
"The ways in which Kate has served St. Mary's Hospital include all the areas of responsibility we consider vital to continuing the mission of the Ronald McDonald House," said RMHCSA Board President Cristie Street. "We are excited to add her expertise to the significant strengths and accomplishments of the talented House staff that has flourished during Diana Sheldon's tenure."
Before joining St. Mary's Hospital, Jensen served as assistant vice president for marketing at the University of Arizona for nine years. Prior to that experience, she served for eleven years as director of community affairs at the Steele Children's Research Center for the University of Arizona's College of Medicine. In that role, she
was responsible for increasing awareness for the research center and public health issues affecting children's health. She developed funds for child advocacy programs and created new programs benefitting children and families.
RMHCSA is a non-profit corporation that provides comfort and support to families with sick or injured children from Southern Arizona who are receiving care in Tucson hospitals or clinics. The Ronald McDonald House, which provides housing at no cost to families, is its most recognizable program.
The Tucson Ronald McDonald House opened in 1981 with five rooms for families. In December 2007, a new 24,000-square-foot facility opened, following a successful $4.5 million capital campaign. The House now accommodates 28 families comfortably, serving 400 to 600 families each year.
About Ronald McDonald House Charities of Southern Arizona
Ronald McDonald House Charities of Southern Arizona is a non-profit 501 (c )(3) corporation which directly improves the health and well being of seriously ill children by providing comfort and support to their families. Its cornerstone program, the Ronald McDonald House, provides a
home-away-from-home for families of children who have traveled more than thirty miles to Tucson seeking medical treatment and hospitalization. Serving over 400 families each year, the House is dependent upon the generosity of the community, corporate sponsorships and foundation gifts. For more information on RMHCSA and how you can help make a difference in the life of a seriously ill child and their family visit www.rmhctucson.org