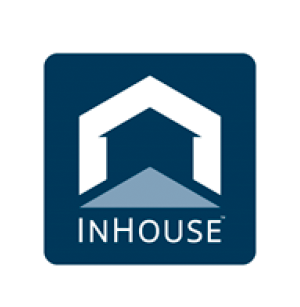 UA Grads Launch Real Estate Software Application
Tucson startup enables real estate agents to streamline business by instantly creating consistently branded marketing materials
Recent graduates of the University of Arizona College of Engineering and McGuire Entrepreneurship Program in the Eller College of Management recently launched a free beta of their new application for real estate professionals to create branded marketing materials for their listings. InHouse integrates with close to 200 multiple listing services (MLS) nationwide, enabling real estate agents to use listing and neighborhood data to easily create the materials they need to market their listings.
InHouse worked closely with Tucson real estate agents to develop the first version of the application, which focuses on modern design, personalization and ease of use. In less than five minutes agents can launch a set of social media advertisements, flyers and postcards.
As part of their signup, InHouse walks agents through the process of building their brand by selecting fonts, colors and design elements that then are used on every marketing asset generated by the application. Rather than uploading the same information to several different platforms or waiting on outsourced design work, InHouse enables agents to take care of their marketing from one easy-to-use application.
"Working for several agents in town, we experienced first-hand that creating marketing materials takes time away from other important business obligations," said InHouse Co-Founder and CEO Luis Palomares. "Our goal is to create applications that make the lives of real estate agents a little bit easier."
InHouse made the application available nationwide on February 1, 2016. Real estate agents in participating MLS boards can sign up today by going to their website, getinhouse.io/login. The startup, which operates out of Connect Coworking in downtown Tucson, is working on future releases and new applications.
Please contact Co-Founder Cooper Kowalski at 520-612-1634 or cooper@getinhouse.io for details or to schedule an interview. More information about the company can be found at getinhouse.io.
InHouse is a web application that allows real estate agents to instantly create consistently branded materials to market their listings. Tucson and Arizona real estate agents can sign up today for the free beta. For more information please visit getinhouse.io.