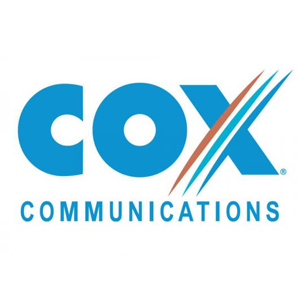 Nonprofits Benefit From Cox Charities
30 Local Nonprofits Benefit From Cox Charities
Cox Charities is distributing a total of $110,000 in grants for Southern Arizona nonprofit organizations, most of them to support youth and education programs.
"Local nonprofits, devoted to supporting youth and education, are the lifeblood of our community and Cox is proud to support them," said Lisa Lovallo, VP of Cox's Southern Arizona office.
Since 1996, Cox Charities has awarded more than $6 million to local Arizona nonprofits that support youth and education.
Here's a look at three of the 30 grant recipients:
• Children's Museum Tucson, $5,000 – The museum delivers experiential learning through fun and play for children. The grant supports the museum as a valuable community resource, assisting its efforts to offer free and reduced-admission programs. These programs help reach low-income families in Pima County, revitalize the urban core, and fill gaps in educational programming.
• Cochise Robotics Association, $1,500 – This nonprofit supports robotics programs throughout Cochise County. These programs, which enhance STEM learning, are expensive and can be cost-prohibitive to students. CRA's goal is to help make them accessible to all K−12 students. CRA provides robot kits and parts, registration fees for competitions, and uniforms for local teams.
• Reid Park Zoological Foundation, $5,500 – The grant supports development of the Zoo SMaRT program – which stands for science, math and related technology – for kindergarten through sixth grade. SMaRT will give students the experience of being a wildlife research scientist while applying real-world math and science technology skills. These learning experiences will allow children to gain a greater appreciation for animals and the conservation scientists who help protect wildlife.
Other nonprofits receiving grants from Cox Charities are:
• Amistades, $1,500
• Arizona Council on Economic Education, $2,500
• Arizona's Children Association, $2,500
• Arizona Science Center, $2,500
• Arizona-Sonora Desert Museum, $1,000
• Arizona Town Hall, $6,000
• Ben's Bells, $2,500
• Big Brothers Big Sisters of Tucson, $2,500
• Educational Enrichment Foundation, $8,000
• El Rio Health Center Foundation, $2,500
• Gabriel's Angels, $2,500
• Girl Scouts of Southern Arizona, $2,500
• Individual Achievements Foundation dba GaitWay, $2,500
• Literacy Connects, $1,500
• Live the Solution, $5,000
• Living Streets Alliance, $3,000
• My Team Triumph, $2,500
• Not My Kid, $1,500
• SciEn Te-K Foundation, $2,500
• Social Venture Partners – Fast Pitch Tucson, $20,000
• Southern Arizona Aids Foundation, $3,500
• Southern Arizona Association for the Visually Impaired, $2,500
• Steven M. Gooter Foundation, $2,500
• Symphony Women's Association, $2,000
• Tucson Girls Chorus, $2,500
• Tucson Symphony Orchestra, $5,000
• Youth On Their Own, $5,000