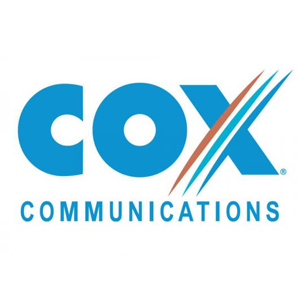 Cox Communications Is Hiring Sales Executives, Field Technicians and Video Producers
Cox Arizona announced that it is looking to fill 13 high-skilled positions in the Tucson area.
Cox is hiring candidates for the following positions:
Local Sales Manager- Cox Media (advertising)
Universal Home Technician (Tucson & Sierra Vista positions)
Cox Business Account Executive
Spot Producer/Director- Cox Media
According to a new study released by Arizona economist, Elliott D. Pollack & Company, Cox is the third largest private employer in Arizona, paying wages and benefits 45 percent higher than the state average.
Cox employees receive competitive benefits and perks such as:
•                    Medical, dental, and vision insurance on day one
•                    Discounted Cox cable, internet, telephone and home security services
•                    Tuition reimbursement
•                    Pension
•                    401 (k) plan
Interested candidates can apply online now at Cox's Careers website page at www.Cox.com/coxcareer.
User instructions from the homepage:
Click "External Candidates"
Search all job opportunities by location or by keyword
Select "Apply Online" and complete the application
"We have always been fortunate to attract strong candidates in Southern Arizona and sourcing local talent is a point of great pride for us at Cox.  Our wages, benefits and commitment to developing our people are second to none!" said Lisa Lovallo, Market Vice President, Cox Communications Southern Arizona.
Cox prides itself in its exciting and fast-paced work environment that strives to engage employees through community involvement and personal growth. In addition to topping numerous J.D. Power and Associates' lists, Cox has been named one of Top Best 25 Places for Women to Work, and Cox employees in Southern Arizona proudly give back to the communities in which they serve. In 2014, 57 percent of Cox Arizona employees logged nearly 4,000 hours of volunteer service hours, according to Pollack's study, Economic and Fiscal Impact of Cox Communications.
Cox Communications Arizona
Cox Communications is the third largest cable provider and a multi-service broadband communications company serving nearly 3 million residential and business product subscribers in Arizona (a product subscriber represents an individual service purchased by a customer). In metro Phoenix, Cox serves approximately 2.5 million product subscribers. In Southern Arizona, Cox serves approximately 400,000 product subscribers. In Arizona Cox is the third largest private, for-profit employer with an annual economic impact to the state of more than $1.1 billion.  Cox has 15,000 miles of broadband network and 3,000 miles of fiber optics throughout Phoenix and Southern Arizona which provides homes and businesses with digital high-definition television, high speed Internet, home security and digital telephone services over its own nationwide IP network. In addition, Cox is currently deploying 1 gig residential speeds in Arizona. During the past nine years, Cox has topped numerous J.D. Power and Associates' studies of customer satisfaction, most recently receiving top honors for residential telephone & high speed Internet, and business data services and has received PC Magazine's "people's choice" award for the sixth time.   Cox Media is responsible for the sale of cable advertising throughout Arizona. Cox Communications is a wholly owned subsidiary of Cox Enterprises Inc and serves approximately 6 million customers nationwide. Additional information about Cox in Arizona is available at www.cox.com/arizona.