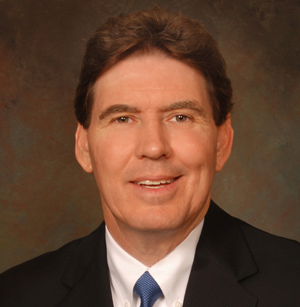 BBVA Compass appoints Mark Mistler its chief executive officer of Southern Arizona
BBVA Compass announced that Mark Mistler has been named CEO of Southern Arizona, a move aimed at fostering deeper ties to both clients and communities in one of the bank's key markets.
Mistler's new role in Southern Arizona, which includes Tucson, is part of the bank's broader reorganization announced in November that combines BBVA Compass' lines of business — Retail, Wealth Management and Commercial — into one unit. The new Consumer and Commercial Bank is designed to provide more comprehensive customer service while increasing productivity and revenues, and its emphasis on local market leadership builds greater accountability in meeting community needs.
"Mark's roots are in Southern Arizona since he grew up in Tucson and he's long worked as a banker in the community, which is why he was an obvious choice for the CEO job," said BBVA Compass Chief Operating Officer Rafael Bustillo, who leads the Consumer and Commercial Bank. "Our CEOs are central to our vision. All of our lines of business roll up to them now, from top to bottom, so we have a big-picture view of our markets and our clients and can be more responsive, tailoring our products and services accordingly."
Mistler has more than 28 years of banking experience, mostly in Tucson. He joined a BBVA Compass legacy bank in 1999 and was named the Southern Arizona market president 15 years ago. Mistler currently serves on the University of Arizona's Eller College National Board of Advisors and the boards of the Tucson Regional Economic Opportunities, Southern Arizona Leadership Council and the Catholic Foundation for the Diocese of Tucson. Mistler earned his bachelor's degree from the University of Arkansas and master's degree from Arizona State University.