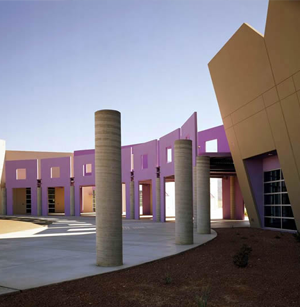 Ventana to host groundbreaking for Logistics Facility in Marana
Tucson, Ariz. – Ventana Medical Systems, Inc. (Ventana), a member of the Roche Group, and Cottonwood Properties invite the public and Town of Marana elected and government officials to celebrate the start of construction for the company's 60,000-square-foot logistics facility. The groundbreaking is scheduled for 11 a.m. on Monday, Feb. 9, 2015, at the construction site on Tangerine Farms Road, just west of the Interstate 10/Tangerine Road interchange.
The multi-use facility, when completed, will support Ventana operations in Oro Valley and is expected to house about 30 Ventana employees. It will provide storage, distribution and some assembly of the company's cancer diagnostic instruments. Ventana is a world leader in tissue-based diagnostic solutions for cancer patients worldwide.
Ventana has selected a zero chlorofluorocarbons cooling system for the new site, which is free of substances that can cause ozone depletion. High energy efficient LED lighting, gas heating and dock seals will also be used throughout the facility.
Ventana officials are pleased that this expansion will provide jobs in the northwest community and will invite employees from their existing facility to the groundbreaking to enjoy the celebration.
The Ventana Logistics Facility is the first development within the 100-acre Tangerine Commerce Park on Tangerine Farms Road west of I-10. Cottonwood Properties is the developer for the park and the logistics facility.
Cottonwood Properties has been developing quality real estate in the greater Tucson area since 1976. Other projects include the La Paloma resort community, the Dove Mountain community together with the Ritz-Carlton Hotel, and numerous other commercial and multi-family developments. The proximity to the I-10 corridor and infrastructure established by the Town of Marana to facilitate employment growth will make Tangerine Commerce Park a key location for future employment and retail growth in the Marana area.
CBRE and DTZ handled the real estate transaction for the Ventana Logistics Facility, Gromatzky Dupree Associates was the architect, and Barker Morrissey is the general contractor for the building construction.