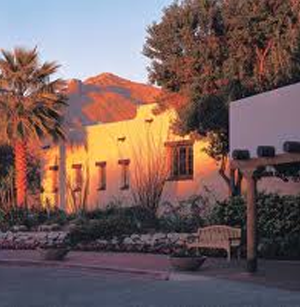 Westward Look Resort & Spa Announce Executive Staff Hires
Westward Look Wyndham Grand Resort and Spa announces a new executive staff at the AAA Four Diamond Award facility in Tucson, Arizona.
Julie Tainter, Director of Sales and Marketing, is a seasoned hospitality professional with extensive corporate multiple property management experience. In addition to holding numerous positions as director of sales and marketing in hotels and resorts throughout California, Texas and Arizona, Tainter has been an independent hospitality sales and marketing consultant for a number of years. Her most recent position was with Hyatt Hotels. Tainter attended the University of Nebraska – Lincoln, where she majored in fine arts and business.
Morgan Puffenbarger has been named the new Director of Food and Beverage, and in this role, he oversees Westward Look's onsite restaurants and cafés—GOLD, Lookout, Monsoon Café (Starbucks Café) and Oasis—as well as the resort's room service, catering and banquets. Puffenbarger has been in the food and beverage service since 1988 and once owned restaurants and a tavern in Chicago. A Tucson native, he has worked at Ventana Canyon and Saddlebrook Country Club and attended the University of Arizona.
Director of Human Resources Eduardo Fernandez brings an extensive human resources background in hospitality, healthcare, and banking. His experience has included the Westin La Paloma Resort and La Paloma Country Club, Doubletree Hotel Tucson at Reid Park and, most recently, the University of Arizona Health Network. Fernandez holds a Bachelor of Arts Major in architecture with a Minor in voice performance from the University of Puerto Rico-San Juan and Scuola di Arti di Napoli-Naples, Italy.
The new executive team hires bring extensive leadership experience to Westward Look's tradition of exemplary hospitality and customer service.
For more information about Westward Look and its team of professionals, please reach out to the contact listed at the bottom of this release or visit www.WestwardLook.com.
ABOUT WESTWARD LOOK WYNDHAM GRAND RESORT & SPA
Westward Look Wyndham Grand Resort & Spa, is set in the foothills of Tucson's Santa Catalina Mountains on 80 acres of pristine Sonoran Desert. It offers 241 guestrooms, two award-winning restaurants, a chef's garden, the Sonoran Spa, eight tennis courts, desert hiking trails, on-site bicycle rentals, stables for horseback riding and multiple pools. Since 2010, the resort has been named a AAA Four Diamond Award® recipient each year, which honors the hotel for its commitment to excellence throughout the entire property, including GOLD restaurant, the resort's extensive array of amenities, guest services and its attention to detail. More information is available by calling (800) 722-2500 or visiting WestwardLook.com.
ABOUT WYNDHAM HOTELS AND RESORTS, LLC
Wyndham Hotels and Resorts, LLC, a subsidiary of Wyndham Worldwide Corporation (NYSE: WYN), offers upscale hotel and resort accommodation throughout the United States, Canada, Mexico, Central and South America, the Caribbean, Europe, the Middle East and China. All Wyndham® hotels are either franchised by Wyndham Hotels and Resorts, LLC or managed by Wyndham Hotel Management, Inc., or one of its affiliates. Additional information and reservations for all Wyndham hotels are available by visiting www.wyndham.com. Travelers have the opportunity to earn and redeem points through Wyndham Rewards®, the brand's guest loyalty program, which can be joined for free at www.wyndhamrewards.com.