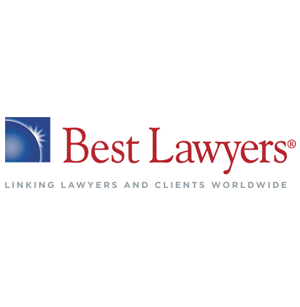 DeConcini McDonald Yetwin & Lacy Recognized by U.S. News & World Report – Best Lawyers®
Best Lawyers® has given DeConcini McDonald Yetwin & Lacy, P.C. five tier rankings in its 2015 edition of Best Law Firms.
Firms included in the 2015 "Best Law Firms" list are recognized for professional excellence with persistently impressive ratings from clients and peers. Achieving a tiered ranking signals a unique combination of quality law practice and breadth of legal expertise.
DeConcini McDonald Yetwin & Lacy received one Tier 1 Ranking in Natural Resources Law; three Tier 2 Rankings in Energy Law, Real Estate Law & Tax Law; and one Tier 3 Ranking in Trusts & Estates Law.
Rankings are based on an evaluation process that includes client and lawyer evaluations, attorney peer review, and review of formal submissions provided by law firms.  A law firm must have at least one lawyer listed in the 20th Edition of The Best Lawyers in America to be eligible for ranking in a given category and region.
DeConcini McDonald Yetwin & Lacy, P.C., founded in 1968 and one of Southern Arizona's largest law firms with offices in Tucson and Phoenix, conducts a full service, multidisciplinary practice. Additional information about the firm may be found at 
www.dmyl.com
.