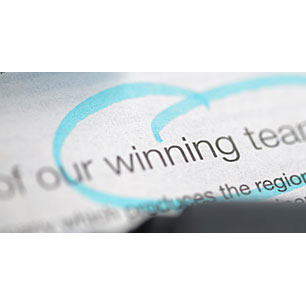 Arizona's Renowned Treatment Facility, Sierra Tucson, Recognized as a "Center of Excellence" Resource in ValueOptions® Signature Network
Sierra Tucson, an international leader in the treatment of complex, co-occurring disorders, has been chosen as a Center of Excellence provider within the ValueOptions®, Inc. network. ValueOptions is a health improvement company specializing in mental and emotional wellbeing and recovery and is one of the few of its kind in the nation. Known for its development of specialized programs, Sierra Tucson is recognized by ValueOptions for its expertise in eating disorder and substance use disorders.
The Company launched its ValueOptions Signature Network earlier this year with the goal of providing its members a selection of innovative treatment centers that specialize in intensive treatment options and inpatient care for behavioral health and substance use disorders nationwide. Sierra Tucson joins other notable Centers of Excellence facilities that will address the needs of ValueOptions members whose disorders have had limited response to standard treatment options.
"Since its inception, Sierra Tucson has always been committed to providing a comprehensive individualized treatment program that supports each person's unique capacity for wellness and resiliency," said Dr. Nia Sipp, Medical Director for Eating Recovery Services at Sierra Tucson who was recently appointed to the ValueOptions Center of Excellence Physician Advisory Committee for Eating Disorders. "As we celebrate 30 years of compassionate care and clinical excellence, we are excited to be a part of ValueOptions Signature Network that recognizes the type of service Sierra Tucson strives to achieve."
The Centers of Excellence within the ValueOptions Signature Network are selected based on proven experience and expertise in designing individualized treatment plans, adherence to evidence-based best practice, quality member/family services, and a multidisciplinary approach to discharge planning that supports continuity of care and transition back to the community.
As a fully licensed Specialty Hospital, Sierra Tucson has developed effective treatment programs for addictions, eating disorders, mood and anxiety disorders, pain management, and trauma/PTSD.
ValueOptions plans to expand the number of mental health treatment specialties including post-traumatic stress disorder (PTSD), complex child/adolescent disorders, borderline personality disorder, psychotic disorders, treatment-resistant depression and bipolar disorder. The company recently established an advisory committee of national experts to offer guidance on the network and its supporting policies and procedures.
About Sierra Tucson
Sierra Tucson is a member of CRC Health Group, the most comprehensive network of specialized behavioral care services in the nation. CRC offers the largest array of personalized treatment options, allowing individuals, families, and professionals to choose the most appropriate treatment setting for their behavioral, addiction, weight management, and therapeutic education needs. CRC is committed to making its services widely and easily available, while maintaining a passion for delivering advanced treatment. Since 1995, CRC programs have helped thousands of individuals and families reclaim and enrich their lives.
About ValueOptions®
ValueOptions Inc. is a health improvement company that serves more than 32 million individuals. On behalf of employers, health plans and government agencies, we manage innovative programs and solutions that directly address the challenges our health care system faces today. A national leader in the fields of mental and emotional wellbeing, recovery and resilience, employee assistance, and wellness, ValueOptions helps people make the difficult life changes needed to be healthier and more productive. With offices nationwide and a network of more than 130,000 provider locations, ValueOptions helps people take important steps in the right direction. We help them live their lives to the fullest potential. Visit www.valueoptions.com for more information.