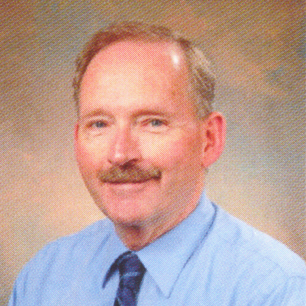 Patrick Hayes Named Salpointe's Assistant Principal for Student Services
Salpointe Catholic High School is pleased to announce the appointment of Patrick Hayes as the school's Assistant Principal for Student Services, effective July 1, 2014. He replaces Charlene Roll, who is departing Salpointe to serve as Principal for Saints Peter and Paul Elementary School.
Hayes, a 1973 Salpointe graduate, has taught theology at Salpointe for the past two years. He recently returned to Tucson after working more than 20 years in administrative positions at primary and secondary schools in southern California.
Hayes' new leadership role in student services includes oversight of career and college counseling, campus ministry, health services, admissions, and student discipline.
After consideration of joining the seminary after high school, Hayes discovered his true passion for education. He credits his background in theology for guiding his work in education.
"Having roots here at Salpointe and the opportunity to come back to teach and now oversee student services is a wonderful opportunity to give back to the community I gained so much from," says Hayes. "My goal in the new position is to make sure our Lancer values and Catholic foundation are completely integrated throughout all aspects of school life here at Salpointe."
"Patrick Hayes is highly regarded among his peers, well loved by his students, and is a true model of Lancer values. We are thrilled that he has agreed to leave the classroom to take on this new challenge," says Principal Sr. Helen Timothy, IBVM.
Hayes has an M.A. in Educational Administration from California State University, Northridge; and an M.A. in Religious Studies and B.A. in Liberal Arts from St. John's Seminary.
About Salpointe Catholic High School:
Since opening its doors in 1950, Salpointe Catholic has enjoyed a distinguished reputation for its strong curriculum, competitive athletics, highly-acclaimed fine arts, faith-strengthening religious program and spirited co-curricular activities. Salpointe is a Catholic, Carmelite, college-preparatory high school enrolling 1,050 students. Salpointe is accredited by the Western Catholic Educational Association and accredited as a college-preparatory school by the North Central Association of Colleges and Schools.