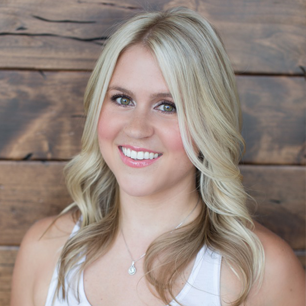 Barre3 Brings its Beloved Combination of Yoga, Pilates and Ballet Barre Work to Tucson
Barre3, a global network of studios and the innovative leader of the white-hot, ballet barre fitness movement, is poised to open its first Arizona location in Tucson (2905 E. Skyline Drive, Suite 292) on May 19th. A modern evolution of the ballet barre workout created by fitness and wellness expert Sadie Lincoln, barre3 offers a whole-health approach to wellness with smart, balanced and incredibly effective ballet barre workouts influenced by yoga and Pilates and infinitely doable nutritional guidance based on sensible, whole foods. Since launching in 2008, the brand has built a worldwide community of fiercely loyal fans who are continually amazed by the transformations in their bodies and captivated by the unique warmth of the studios and videos.
"I fell in love with barre3 while visiting my family in Portland," says barre3 Tucson owner, Kate Pedersen. "I started doing the barre3 online workouts at home in Tucson and whenever I was in Portland, I was in the studio taking classes. At the time, I was working as a nurse and experiencing a lot of low back pain. When Barre3 announced their "28 to Great" challenge, I decided to hop on the bandwagon. After the challenge, my back pain was alleviated. I felt stronger, healthier and more energized. I knew that I had to join the barre3 family and decided to bring this amazing workout and nutrition plan to Tucson. I went to nursing school because I love to help people. Barre3 is my way of continuing to help people find balance in their lives through exercise and nutrition."
Barre3 signature workouts balance strength training through isometric holds and small, one-inch movements with seamless recovery stretches. Unlike other barre-inspired workouts, barre3 incorporates larger, functional movements with low-impact cardio to jumpstart the metabolism and re-oxygenate the body. Also unique to the brand, an array of modifications is offered for every posture allowing all fitness levels to maximize the workout while remaining injury free. As both a fitness system and whole-health philosophy, barre3 helps clients to realize amazing, lasting results – a strong, lean physique and a happy, balanced mindset.
"In just five years, barre3 has grown from a single studio in Portland, Oregon to over 70 locations and streaming online," says Sadie Lincoln, Creator and Founder, barre3. "Our mission is to make barre3 accessible to anyone, anywhere with studios across the US and abroad. Partnering with passionate entrepreneurs and health advocates like Kate makes this possible. We are thrilled to make Tucson a part of the barre3 family."
Opening Details:
To celebrate their opening, the Tucson studio will offer free classes (some with
complimentary childcare) during the first week of business, May 19th – 25th. Also, for a limited time, specially priced lifetime memberships will be available starting at $89 per month. Ongoing, Barre3 Tucson will make their whole-health lifestyle easily accessible to all with a robust class schedule (classes run 6 a.m. through 6:45 p.m., Mondays through Fridays and mornings and afternoons Saturdays and Sundays), and the brand's signature childcare available during select classes each week.
# # #
About barre3:
Barre3 is an innovative fitness system and global network of studios inspired by the disciplines of yoga, Pilates and ballet barre work. Based on the importance of a balanced lifestyle, barre3 classes are designed to be accessible and transform the body through a focus on strength, grace and whole body wellness. Founded by renowned fitness and wellness expert Sadie Lincoln in 2008, barre3 features a highly effective system of one-inch isometric variations and fluid motions that takes inches off the body for immediate and continuous results. With her flagship studio in Portland, Oregon, over 70 franchised locations across the US and abroad, barre3 Online Workouts and nutritional programs, best-selling DVD's, barre3 mobile app and a new LOVE YOUR LOWER BODY book and DVD series (created with PREVENTION magazine), Sadie Lincoln has empowered hundreds of thousands of people to live well in body and mind. Barre3 is adored by everyone from busy moms to A-list celebrities, earning media attention from FITNESS, INSTYLE, VOGUE, US WEEKLY and many more.