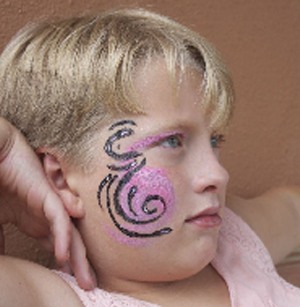 Winners of Southern Arizona's 2014 Champions for Children Awards Announced
Child and Family Resources has announced the winners of its 5th Annual Champions for Children awards, presented at an awards brunch last Sunday at Tucson Marriott University Park.
The non-profit agency received 19 nominations for this year's awards, ranging from a high school student and community volunteer, to teachers and policymakers.
Dr. Eric Schindler, President and Chief Executive Officer of Child and Family Resources, praised the winners and nominees for their dedication in making a positive impact in the lives of Southern Arizona's young people. "Each of our winners embodies our goal of making children's lives better, which is how we prevent child abuse and poverty and build a healthy next generation," he said.
The winners are:

Lifetime Achievement Award: Barb Smith, pediatrician and non-profit board member

Barb Smith goes above and beyond, not only as a pediatrician but as a citizen who cares about children. She has been instrumental in pushing for laws governing bicycle helmets and safety fences around swimming pools. As a founder and board member of Reach Out and Read Southern Arizona – now part of Literacy Connects – she has been a strong advocate for childhood literacy. Through her dedication, steady guidance and support, and superb interpersonal skills, Barb has been a role model for pediatricians, parents and children.
Champion for Children and Families Award: Ernest "Skip" Skinner, lawyer and volunteer

If it were not for the Volunteer Lawyers Program, part of Southern Arizona Legal Aid, many low-income families would be denied access to justice. Ernest "Skip" Skinner is one of those lawyers, devoting more than 200 hours of pro bono work in 2013. He helps families and children obtain minor guardianships, and in doing so he secures safe housing for children, making it possible for caregivers to enroll them in school and receive medical care. Generous, kind, patient, comforting and committed are some of the adjectives Skip's supporters use to describe him. In all he has touched more than 3,000 children and become a hero among his clients and colleagues.
Champion for Children and Families Award: Marsha Dunn Klein, pediatric occupational therapist, author and educator

Walking into Marsha Dunn Klein's office is like walking into a family, says one of her nominators, adding: "She leads with her heart and it shines through her." Marsha began her career as an occupational therapist working with special needs children more than 40 years ago, and became an expert and international spokesperson in the field of special needs feeding. She founded Nourish, a non-profit aimed at helping families and educating the community about feeding disorders, and is involved with many other organizations across Southern Arizona. With passion, enthusiasm, determination and hugs, she is making the lives of children with feeding difficulties – and their families – healthier and happier.
Emerging Champion Award: Diana Wilson, founder of Camp Born This Way
Under the tutelage of Diana Wilson, Camp Born This Way is now in its third year of offering a haven gender fluid and questioning youth. At this annual camp, they and their families experience a weekend free from bullying, harassment and judgment, while forming valuable bonds and networks of support. Part of the Southern Arizona Gender Alliance, Camp Born This Way is equitable in its accessibility too; the organizers diligently fundraise to minimize any financial barriers for those wishing to attend.
Child and Family Resources (CFR) works to prevent the cycle of poverty and reduce child abuse and neglect through prevention and early intervention. In a region where one in three children lives in poverty, and two out of three children don't attend preschool, CFR promotes healthy families and early childhood education, and advocates for children, teens and their parents.
About Child and Family Resources Child and Family Resources is a private, community-based non-profit agency that works in homes and communities to help families succeed; coach child cared providers so children excel in school and partner with teams prevent risky behavior throughout Arizona. At least 92% of funding goes toward programs and services benefiting 34,000 families and children each year. The agency is headquartered in Tucson with satellite offices in Phoenix, Sierra Vista, Douglas, Safford, BullheadCity, Kingman, Nogales, Apache Junction, Casa Grande, and Yuma.