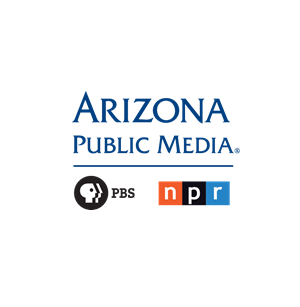 New public affairs TV program Metro Week premieres June 6 on PBS 6
Joins Arizona Week for a complete block of regional, state and national public affairs programs on Friday nights and Sunday mornings on PBS 6
AZ Illustrated to be revised for Fall 2014 re-launch
Arizona Public Media® (AZPM) announces the debut of Metro Week, a new locally focused, news and public affairs series produced and hosted by AZPM's Andrea Kelly, beginning Friday, June 6, 2014 at 8:30 p.m. on PBS 6. Each week, the 30-minute program will delve into a key local news story from the week and feature a journalists' roundtable discussion of the primary and other top stories. Arizona Week, previously scheduled at 8:30 p.m., will move to Fridays at 9 p.m.
Metro Week will also join the Sunday morning public affairs programming block on PBS 6 at 11 a.m. following Arizona Week at 10:30 a.m. In addition, Metro Week will air on Fridays on WORLD (Channel 27-3, Cox 83, Comcast 203) at 11:30 p.m., and on the UA Channel (Cox 116, Comcast 76) at 11 p.m.
"AZPM regularly evaluates and seeks ways to improve and expand our news coverage," says Michael Chihak, AZPM's News Director. "Metro Week offers a new opportunity for AZPM to provide stronger and more in-depth local news and public affairs coverage."
AZ Illustrated, AZPM's week-night public affairs series, will go on a broadcast hiatus effective the first week of June. The award-winning nature and travel series The Desert Speaks will air Monday through Friday at 6:30 p.m. on PBS 6, beginning June 2nd.
AZPM's production staff will work over the summer months to research, develop and produce stories for the re-launch of AZ Illustrated in the fall. The series is being redeveloped into a weekly 30-minute program that will showcase three to five character-driven "mini-documentaries" in each episode. The four to seven minute 'mini-docs' will combine lush, stunning photography; crisp, powerful editing; and sensitive character development to tell the best science, nature, arts, culture, and public affairs stories in Southern Arizona. A new scheduling strategy will be employed that offers multiple broadcasts of each episode in different time periods over the course of a week. The re-launch of AZ Illustrated will be in September 2014.
"These changes represent our strategic decision to heighten the quality, depth and focus of AZPM's news and public affairs programming for Southern Arizona audiences. Metro Week provides viewers with a complete block of public affairs programming on Friday evenings starting with in-depth national news and public affairs at 7 p.m. with the PBS NewsHour and Washington Week at 8 p.m., regional and local coverage with Metro Week at 8:30 p.m., and state coverage with Arizona Week at 9 p.m. The evolution of our weekly series will better serve our audiences, help us manage our resources, and bolster our news and creative content across television, radio and online platforms," adds Jack Gibson, Director and General Manager of AZPM.
About AZPM
Arizona Public Media (AZPM®) is a member-supported non-profit media organization based at the University of Arizona in Tucson, and is the trusted source of information that promotes thoughtful conversation and community collaboration. The organization offers six channels of television content, three channels of radio content, a robust lineup of online offerings, and community and educational outreach to residents in Southern Arizona and beyond. AZPM produces award-winning original television, radio and online content from its digital studios on the campus of the University of Arizona and is provided as a community service and educational resource. More information about AZPM, including program schedules and Video-on-Demand offerings, can be found online at www.azpm.org. Arizona Public Media® and AZPM® are registered trademarks of the Arizona Board of Regents.