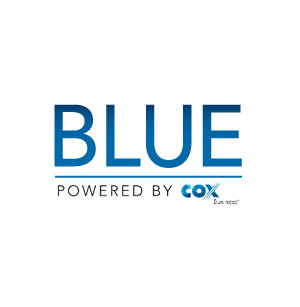 Cox Business and Inc. Magazine Offer Start-Ups Chance to Win $5,000 Cash and Free Cox Business Tech Package at "Get Started Tucson" Live Pitch Event
Digital marketing, venture capital, business growth experts on hand to provide guidance and tips to Southern Arizona entrepreneurs in fast moving business pitch contest
Cox Business is bringing "Get Started Tucson" (#GetStartedTucson) to Tucson, Arizona in partnership with Inc. magazine on Wednesday, May 14, 2014 at the Tucson Scottish Rite, 160 South Scott Avenue, Tucson, Arizona. Registration for the event is now open for both attendees and pitch contestants at www.coxblue.com/getstartedtucson.
Get Started Tucson will highlight up to five entrepreneurs who will pitch their idea to a distinguished panel of experts. One winner will be named to receive a $5,000 cash prize plus a Cox Business technology package*. Local businesses that not competing are encouraged to attend this free event for networking and learning opportunities from accomplished leaders in digital marketing, funding and business growth strategy.
The expert panel will include Co-Founder and CEO of AudioEye, Nathaniel T. Bradley, Managing Director of HOTventures, Rick Gibson, President and Founder of the Small Business Network, Jim Blasingame and Senior Editor of Inc., Kris Frieswick. Each panelist is designed to bring a unique expertise to ensure finalists receive advice in many aspects of starting or growing a business.
"We at Cox Business want to offer a platform for local entrepreneurs to highlight their innovative ideas," said Pam Crim, director of sales for Cox Business in Tucson. "Get Started Tucsonis a great opportunity for both start-ups and mature businesses to learn from our expert panel and from one another, and we believe the event will further bolster the revitalization efforts in Southern Arizona."
Businesses or individuals interested in pitching their business idea can click here to enter and must provide a 250 word or less description of the proposed product or service pitch. All entries must be received by 12:01 a.m. PT on April 28. Cox Business will select up to five finalists who will present their pitch live the night of May 14, 2014. Entrants will be notified by April 30, 2014 if they are selected to pitch in the live event. Get Started Tucson official rules can be found here.
"We can't think of a better time to highlight small business innovation than during National Small Business Week, a time when we honor the United States' top entrepreneurs, said Lisa Lovallo, vice president of Cox Communications Southern Arizona. "Both the state of Arizona and the city of Tucson are important to Cox Business and we want to ensure these aspiring businesses have the support and tools needed to grow and succeed."
Finalists will have 2.5 minutes to pitch their business idea to the expert panel and will receive immediate feedback. The panelists will then determine the best pitch and winner of the contest. Finalists will be selected based on innovation, ease of implementation and the benefit it brings to the local community.
Get Started Tucson will begin at 5:30 p.m. with networking and will include food, drinks and an unforgettable educational opportunity for local businesses. An interactive Q&A will take place with the expert panel and live audience immediately following the pitches.
Cox Business and Inc. want to help all local businesses pitch with impact. A free pitch workshop is offered to all attendees withPitchMaps, a leader in pitch perfection. The workshop will take place from 4:30-5:30 p.m. in advance of the Get Started Tucson event. Sign up here for the Pitch Perfect Workshop.
Get Started Tucson will be the sixth event in the "Get Started" series by Cox Business and Inc. magazine. 2013's winners includedScanMed QR in Get Started OKC, Fusion Cross-Media in Get Started CT, Post-Op Top in Get Started OC, and Care Technology, LLC in the Get Started RI competition.
About Cox Business:
Cox Business provides voice, data and video services for more than 300,000 small and regional businesses, including healthcare providers, K-12 and higher education, financial institutions and federal, state and local government organizations. The organization also serves most of the top tier wireless and wireline telecommunications carriers in the U.S. through its wholesale division. According to Vertical Systems Group, Cox Business is one of the largest providers of business Ethernet services in the U.S. based on customer ports and has been consistently recognized for its leadership among small/midsize business data service providers. For more information about Cox Business, Click Here or call 1-800-396-1609.
About Inc.:
Inc., the only major business magazine dedicated exclusively to owners and managers of growing private companies, delivers real solutions for today's innovative company builders. It provides hands-on resources and market-tested strategies for managing people, finances, sales, marketing, and technology. In addition, Inc. looks beyond work to address the entrepreneurial lifestyle. Inc. inspires and informs, with cutting-edge coverage that reflects its readers' energy, brashness, and imagination.