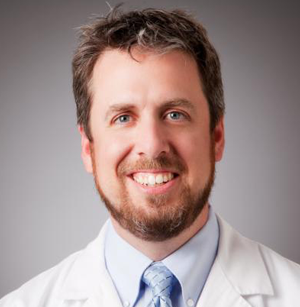 Fishkind, Bakewell and Maltzman Eyecare and Surgery Center's new doctor: Brian A. Hunter M.D.
Brian A. Hunter, M.D. is a comprehensive ophthalmologist specializing in Cataract and Refractive surgery. Originally from Minnesota, Dr. Hunter received his doctor of medicine degree from the University of Minnesota Medical School. He completed a post-doctoral fellowship in ocular pathology at the University of Utah, Moran Eye Center prior to completing residency in Ophthalmology at the University of Arizona.
Dr. Hunter's specialty is customizing visual outcomes to fit individual patient's needs. His professional interests include complex cataract surgery including monocular patients or patients with diabetes, macular degeneration, and advanced glaucoma.
Dr. Hunter is a knowledgeable, friendly, conscientious, and compassionate physician. He believes in the importance of investing time into educating patients about their eye health and believes that trust, patience, and a sense of humor are important ingredients in a strong doctor-patient relationship.
Dr. Hunter is accepting new patients.