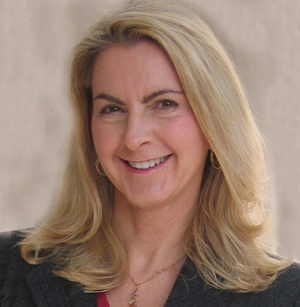 TUCSON DENTIST INSTALLED AS PRESIDENT OF THE ARIZONA DENTAL ASSOCIATION
Tucson periodontist, Dr. Lisa Lear, was installed as President of the Arizona Dental Association (AzDA) on April 5, 2014 during the Association's House of Delegates meeting in Phoenix, AZ. Dr. Lear received her Doctorate of Dental Surgery from Indiana University in 1987 and her Master of Science in Dentistry and specialty Certificate in Postgraduate Study in Periodontics in 1990. She is a board certified Diplomate of The American Board of Periodontology. Dr. Lear is a Fellow of the American College of Dentists and International College of Dentists. She practices periodontics and implants in Tucson.
Dr. Lear served in numerous capacities for the Arizona Dental Association including President-elect, Vice-President, and Speaker of the House. While serving as a delegate to the AzDA House from 1993 to 2009, she actively participated in numerous councils and boards, including the Council on Government Affairs and Council on Membership. During these years, she also sat as Chair for both the AzDA Council on Dental Education and The New Dentist Committee. Within her local component, the Southern Arizona Dental Society (SADS,) she served as a Board Member from 1996 – 2008 and as President in 1999 – 2000. Beyond organized dentistry, Dr. Lear has been active in other community volunteer activities, including The American Heart Association-Tucson, where she served on the Executive Leadership Council from 2007 – 2009.
During her installment as President, Dr. Lear spoke to the AzDA membership on the benefit of mentorship and association involvement. As the first initiative of her term, she passed the creation of the "Academy Award for Dental Mentoring." This award will be presented annually to an AzDA member who has shown best performance in a supporting mentor role.
Dr. Lear resides in Tucson with her husband, Dick Lear.
About AzDA: Established in 1909, the Arizona Dental Association (AzDA) is a nonprofit professional organization representing approximately 2,600 Arizona licensed dentists. Its component societies are Central Arizona Dental Society, Northern Arizona Dental Society and Southern Arizona Dental Society. As a constituent of the American Dental Association, AzDA Encourages improvements in public oral health and promotes the art and science of dentistry through leadership, education and information. For more information about AzDA and its members, visit www.azda.org.