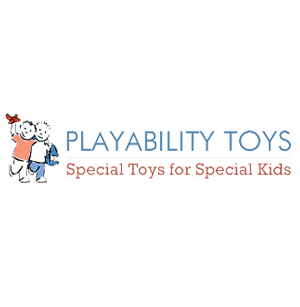 PlayAbility Toys Play Day: Bringing the Tucson Community Together
Playability Toys, a local Tucson toy company, is hosting an Olympic themed Play Day as a way to introduce the community to their toys. Playability Toys designs and manufactures toys for children with special needs. Their unique toys feature bold colors and stimulating features making it the perfect toy for children with cognitive and physical challenges.
The event will be held on April 19th from 10am-1pm at the Arizona School for the Deaf and Blind, in Tucson, AZ. The play day will feature multiple booths run by specialists with interactive games and activities for everyone to participate in. Some of the booths will include music therapy, art, and a booth where 2012 Olympic Gold Medalist Swimmers Matt Grevers and Nathan Adrian will be in attendance and available for photographs and autographs. "The event is a great way to get the community to see what we are all about " Adam Small, the CEO of Playability Toys states. Adam encourages everyone in the community to come down to the event and find out what Playability brings to the community of Tucson.
Playability Toys began in 2009 with the first design for a young boy suffering from Bilateral Anophthalmia, a condition that causes a child to be born without eyes. After the creation of the 'Rib it ball', Bud Fraze saw the benefit the toy had for the child and saw how he could change the lives of others just like him. Playability Toys relocated to Tucson and has been creating new toys and product for those who could benefit from specialized toys. Playability Toys wants to show the community how their toys can make a difference in a young child's life with certain cognitive challenges or physical impairments. This event is intended to bring everyone in the Tucson community together and give families a chance to spend time together, explore the different booths, and most of all, have fun!
About Playability Toys
PlayAbility Toys caters to a vastly undeserved market. Our complete focus is on designing toys and games that allow children with special needs to engage in "able play", longer. Play is an integral part of a young child's development, and it is our hope that our uniquely crafted toys can affect the lives of families here in Tucson, as well as nationwide.