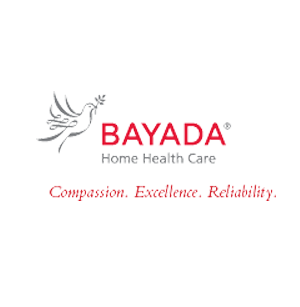 BAYADA Home Health Care Announces Tucson Staff Promotions
BAYADA Home Health Care, a leading provider of high quality home health care services, recently announced staff promotions in its Tucson service area.
Sarah Pekny, marketing manager, was promoted to Associate Director of Area Marketing for Arizona and Colorado. She is responsible for supporting the BAYADA offices in southern Arizona and Colorado with marketing development, referral tracking support, and mentoring and coaching. Pekny, who received her bachelor's degree in business management from the University of Arizona, has more than 13 years of experience in sales and marketing.
Rebecca Sprenger has been named Director of the west Tucson home health office. Sprenger has worked for BAYADA for five years, most recently as client services manager. In her former role, she was responsible for managing and coordinating Medicare-certified nursing and therapy services to adults and seniors in Tucson and the surrounding area. As office director, Sprenger will be responsible for operational oversight and expansion of services provided. She completed her master's in Public Health in 2008 from Saint Louis University and has a bachelor's in Biomedical Science from the University of Wisconsin-La Crosse.
Barbara Springs, RN has been named Director of Clinical Operations for the southern Arizona offices. She will collaborate with office directors and the clinical leadership team to ensure high quality service and clinical excellence, and assist with professional development initiatives. Formerly director of the west Tucson office, she has spent nearly 20 years in nursing, six in home care. For ten years prior to BAYADA, Springs was medical projects manager in a non-governmental organization devoted to humanitarian aid and development.
"I'm so grateful for all of their efforts and hard work on behalf of our clients," said Karen Rizzo, division director for BAYADA in southern Arizona. "I'm confident that they will help more and more people in southern Arizona benefit from the high quality services that BAYADA provides, delivered with compassion, excellence, and reliability."
In southern Arizona, BAYADA has service offices in Tucson, Green Valley, and Sierra Vista. For more information, call 520-229-3217.
Founded in 1975 by J. Mark Baiada, BAYADA Home Health Care provides nursing, rehabilitative, therapeutic, hospice, and assistive care services to children, adults, and seniors in the comfort of their homes. Headquartered in suburban Philadelphia, BAYADA employs more than 18,000 nurses, home health aides, therapists, medical social workers, and other home health care professionals who serve their communities from more than 280 offices in 22 states. For more information, visit www.bayada.com.
###