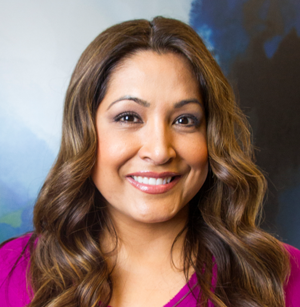 Claudia Zanes Wins National RADICAL Entrepreneur Award Award honors women 'champions' in professional, personal lives
Leading Southern Arizona injury law firm Zanes Law announced today that non-attorney co-founder Claudia Zanes has won the Doreen Rainey RADICAL Entrepreneur Award, for being "bold and courageous enough to depart from the usual, expected or ordinary to take charge of her professional and personal lives." Zanes was given the award March 23 at the 6th annual Get Radical women's business conference in Reston, Va., just outside of Washington D.C.
"It was incredible to hear I was a finalist and to experience the conference. I met so many inspiring women it was beyond humbling, but to win? That was amazing and completely unexpected," said Zanes.
Keynote speakers included Doreen Rainey, conference founder, and world-class athlete, wellness expert and daughter of the legendary Muhammad Ali, Laila Ali. The conference theme, "Heart of a Champion," echoed throughout keynote speeches – as well as Zanes' off-the-cuff speech to more than 300 women who attended the conference about her humble upbringing and rise to success.
"To hear the stories of Doreen Rainey, Laila Ali and all of the other women was inspiring," Zanes said. "They talked about what it takes to make it, how they've overcome many struggles and how they have lived the 'RADICAL' life of a modern businesswoman. I could relate to all of them. I'm in a male-dominated industry and I spend most of my time doing business with men. It was eye-opening to hear the viewpoints of other women, as well as their experiences and it's something I'll never forget."
Claudia Zanes' marketing knowledge, business management and deep community ties have been absolutely essential to growing Zanes Law. In only 11 years, the firm has come to the forefront of Arizona's competitive legal market, growing from a single-attorney, three-staff firm to five offices and more than 40 employees.
ABOUT ZANES LAW
Zanes Law is an 11-year injury law firm in Southern Arizona, with a large practice in motor vehicle accidents and workers' compensation. Founded in 2003, the firm is led by Doug Zanes, an Arizona injury lawyer, and co-founder Claudia Zanes, a non-lawyer. Its attorneys have more than 50 years of combined experience in personal injury law. Zanes Law has three offices in Tucson and two in Phoenix, and prides itself on strong community involvement. More information is available by calling (888) 894-0135 or visiting ZanesLaw.com.