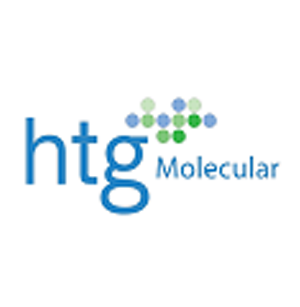 Lewis Shuster Joins HTG Molecular Diagnostics Board of Directors
HTG Molecular Diagnostics, Inc. (HTG) today announced that Lewis (Lew) Shuster has joined its board of directors. Mr. Shuster is CEO of Shuster Capital, a strategic and operating advisory firm to life science company executives and investors based in Encinitas, California.
Mr. Shuster formerly served as President of Invitrogen's Genomics division, CEO of Kemia, CFO for Human Genome Sciences and Pharmacopeia through their IPOs, and board member and audit chair of Complete Genomics. He is currently a board member with Response Biomedical, Mast Therapeutics and several privately held companies including Cleave Biosciences and MSN Healthcare, chairing the audit committees of these boards. Mr. Shuster holds an MBA from the Stanford University Graduate School of Business and a BA in Economics from Swarthmore College.
"We are delighted to have Lew join the board as an independent director. Lew brings significant strategic and operational experience in our target markets," commented TJ Johnson, HTG President and CEO.
"Novo is extremely excited about Mr. Shuster's addition to the HTG board of directors. Lew brings key board and operating experience along with a strong financial background to lead our audit committee," commented Peter Bisgaard, Novo Partner and HTG Chairman.
About HTG:
Headquartered in Tucson, Arizona, HTG Molecular Diagnostics' mission is to provide simple, cost effective solutions for accurate RNA testing. In 2013 the company commercialized its Edge instrument platform and a portfolio of mRNA assays that leverage HTG's proprietary nuclease protection chemistry. The capability of the Edge System has been expanded to fully automate sample and targeted library preparation for next-generation sequencing.