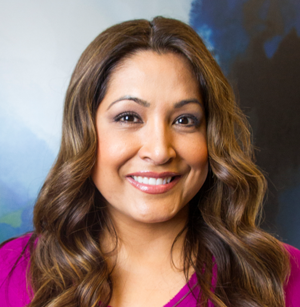 Claudia Zanes Finalist at National Get Radical Conference for Women
Leading Southern Arizona injury law firm Zanes Law announced today that non-attorney co-founder Claudia Zanes is a finalist for the Doreen Rainey RADICAL Entrepreneur Award, which honors women across America who are bold and courageous enough to depart from the usual, expected or ordinary to take charge of their professional and personal lives. The winner's name will be announced March 23 at the 6th annual Get Radical women's business conference in Reston, Va., just outside of Washington D.C.
As a finalist, Zanes will share her story and discuss her career at the conference in a speech delivered to more than 300 women. The aim of the conference and speeches by finalists is to give women the education, tools, resources and connections to gain success in business and personal life. Keynote speakers include Doreen Rainey, conference founder, and world-class athlete, wellness expert and daughter of the legendary Muhammad Ali, Laila Ali.
"I am proud to be a finalist for the Doreen Rainey RADICAL Entrepreneur Award," said Zanes, who left a successful career in sales to join her attorney husband, Doug Zanes, in starting a law firm. "When you're starting out, you've got to invest in yourself by having the passion and the confidence to make your own way – no matter what business you're in. I look forward to sharing my story and inspiring other women to achieve a positive bottom line."
Though she is not an attorney, Zanes' marketing knowledge, business management and deep community ties have been absolutely essential to growing Zanes Law. In only 11 years, the firm has come to the forefront of Arizona's competitive legal market, growing from a single-attorney, three-staff firm to five offices and more than 40 employees.
For more about Zanes Law, please visit zaneslaw.com. To interview Claudia Zanes, please call the contacts listed at the bottom of this release.
ABOUT ZANES LAW
Zanes Law is an 11-year injury law firm in Southern Arizona, with a large practice in motor vehicle accidents and workers' compensation. Founded in 2003, the firm is led by Doug Zanes, an Arizona injury lawyer, and co-founder Claudia Zanes, a non-lawyer. Its attorneys have more than 50 years of combined experience in personal injury law. Zanes Law has three offices in Tucson and two in Phoenix, and prides itself on strong community involvement. More information is available by calling (888) 894-0135 or visiting ZanesLaw.com.