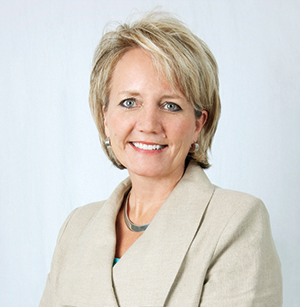 Julie Sherrill at Helm of St. Gregory College Prep
Accomplished educator Julie A. Sherrill is the new head of school at St. Gregory College Preparatory School, following an 18-month national search.
She replaced Rick Belding, who retired from the independent school in June.
Sherrill served for a decade as principal at Sunrise Drive Elementary School in the Catalina Foothills School District before being named head of school at St. Gregory.
With a background in leadership at all educational levels, Sherrill began her career as a high school teacher in California and Ohio after receiving a bachelor's degree from California Polytechnic State University in San Luis Obispo, Calif.
She earned a master's degree in education administration and a doctorate in professional development of teachers from The Ohio State University. She served as an administrator at Ohio State, then served as a high school assistant principal and a middle school principal in Ohio prior to assuming the position at Sunrise elementary.
"St. Gregory provides excellence in education through remarkable faculty and innovative, rigorous educational programs, and I am excited to carry that tradition into the future," Sherrill said of the school, with grades 6 though 12.
St. Gregory also announced officers for the 2013-14 board of trustees. They are:
• President Margaret Larsen, Larsen Baker
• VP Johnny Helenbolt, attorney, Duffield Adamson & Helenbolt
• Treasurer Doug Purdom, independent financial services professional
• Secretary Debby Kennedy, former St. Gregory admissions director
• Assistant Secretary Lorraine Glazar, director of provider relations, Arizona Connected Care