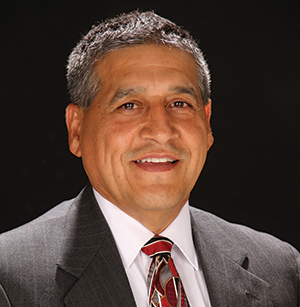 2013 Hispanic Business Man of the Year
Ricardo Cazares is a true Southern Arizona native son. And a very successful entrepreneur.
He is the 2013 Hispanic Business Man of the Year, chosen by the Tucson Hispanic Chamber of Commerce. He'll be honored at the 19th annual Noche de Exitos Gala and Bi-National Awards on Oct. 26.
He started out with a small idea based on a basic traditional food – tortillas. He opened Alejandro's Tortilla Company in 1985 with just eight employees, whose job it was to make and stretch tortillas by hand.
Since that time, the business has flourished. Today it has 85 employees and distributes tortillas and other products to several grocery store chains, including Fry's Food Stores, Safeway, Albertsons, Bashas' and Food City, as well as Walmart stores in Tucson and Phoenix. The South 12th Avenue Alejandro's grocery location also offers baked goods and a carneceria.
Cazares branched out into several other businesses including the popular Los Portales restaurant, which he opened in 2007 in the space formerly occupied by Las Cazuelitas. Today Los Portales employs 28 people at its location on south Sixth Avenue.
Born in Douglas, Ariz., Cazares attended Sunnyside High School. He later married Lorena, his wife of 35 years, and together they raised a family of three children. Along the way, Lorena has been instrumental in the success of Cazares' businesses.
His strong reputation for giving back to the community, as well as his success as an entrepreneur, drew the attention of the Tucson Hispanic Chamber of Commerce.
"Ricardo Cazares was selected because he exemplifies the strength and importance of Hispanic entrepreneurship, organizational management and community leadership," said Lea Márquez-Peterson, THCC president and CEO.
Each year the Hispanic Business Man of the Year is awarded to an outstanding Hispanic businessman operating a business of any size located or headquartered in Southern Arizona.